It's always sad to be contacted by potential clients and hear that they have been left with an incomplete or broken website…
We're passionate about websites and helping businesses get online.  So we can't help but get stuck in and change their bad experience of getting a website:
"The whole malarkey has affected business and I just need to find someone who is communicative, understands what I need and can get on and complete."
Into a positive one:
"I'm so happy with the changes..!!! And thank you for sending such clear instructions as to how to edit, which I've now done."
Another happy customer :-D  This is why I love what I do! :-)
THE BRIEF
Complete a wordpress website. Got letdown on people per hour!
Client name: Blue Door Property Guardians
Website: www.bluedoorpropertyguardians.co.uk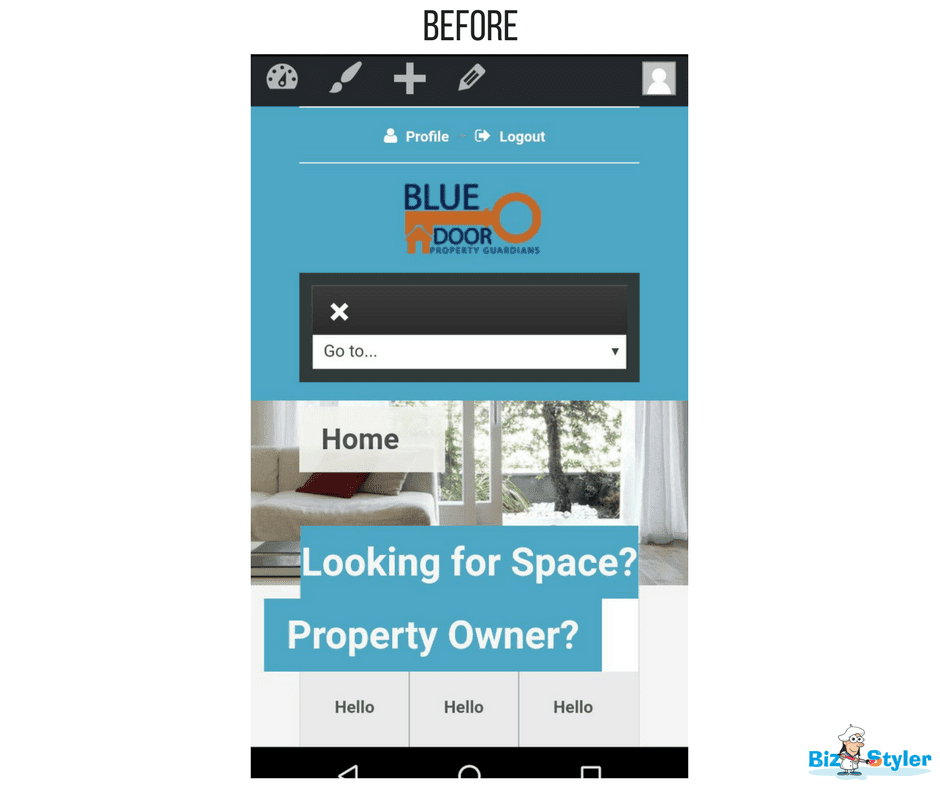 New Website
The existing website was in such a poor state we had to create a completely new website (reset WordPress).
Bizstyler – Client – Blue Door Property Guardians – Website
Project time: 6 December 2016 – 30 January 2017
WordPress reinstalled
New theme applied and customised
Completely new website, content, images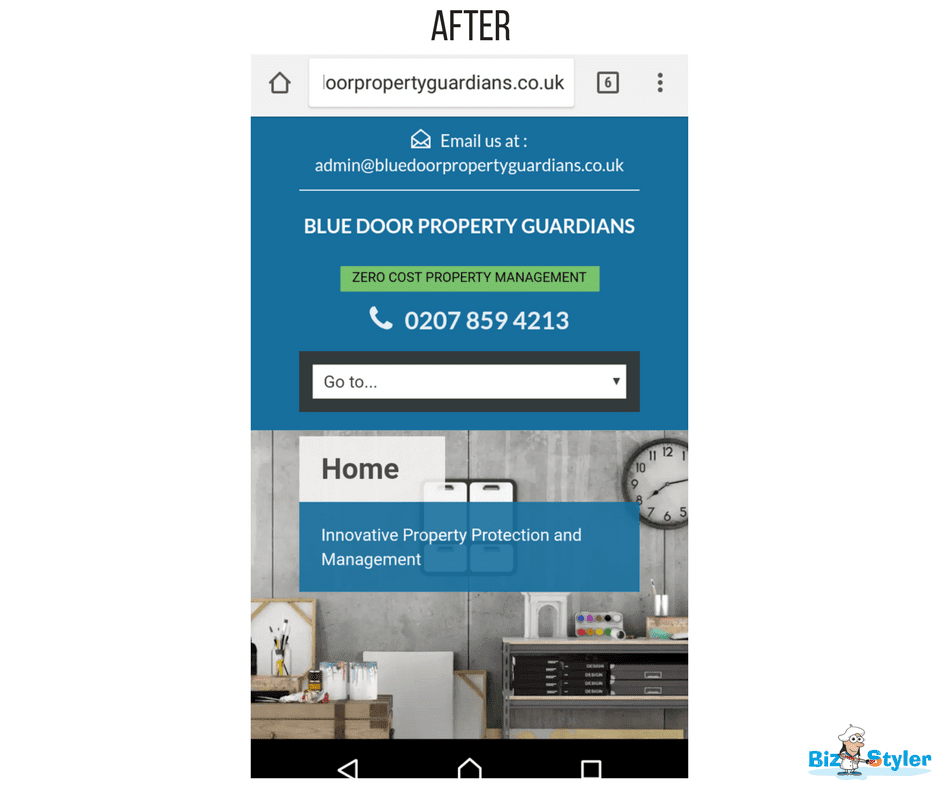 Do you need help with your website?
Get in contact with Teresa today.
Check out our reviews on Facebook