3 year old: Perfect: engaged and enthused
1 year old: Left out at the beginning.  He wanted to participate.  Rolling fun.
Mess factor: Not too bad, contained with just dishes and the table got pretty oily
During a trip into town through Waterloo station with the kids on a rainy day I ended up at Paperchase on the way home.  I do LOVE a stationary shop!  And randomly amongst other things bought some veggie cookie cutters.  (FYI I do not recall when I last made cookies besides the mandatory Anzac ones).
I was feeling crafty this afternoon and decided to try them out.  Searched for 'Sugar cookie' recipes and came across this one: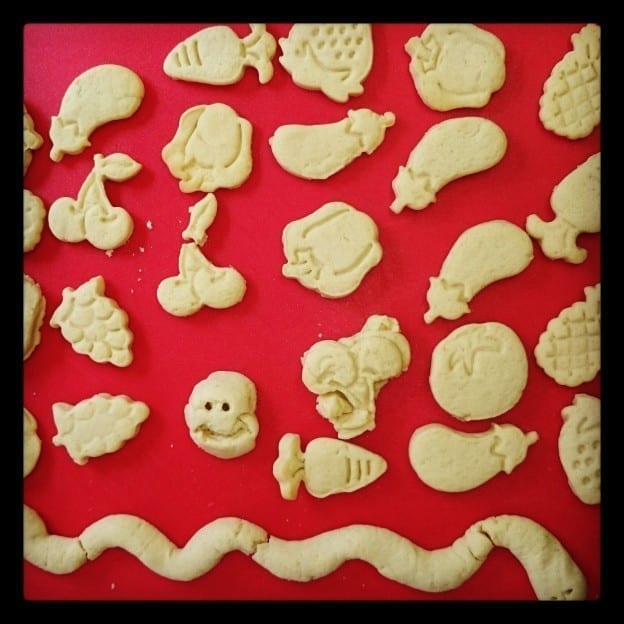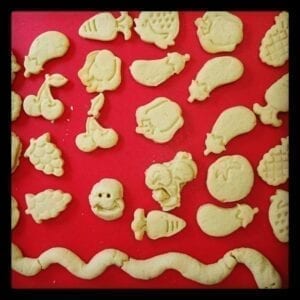 Five ingredients, 10 minutes baking and I am sold!
Ingredients
100g/3½oz unsalted butter
100g/3½oz caster sugar
1 medium free-range egg
275g/10oz plain flour
1 tsp vanilla extract
Magimix came out and we blitzed the butter and sugar then added the egg and vanilla till all combined.  Next came the flour and mixed it all together (got to try out a different blade).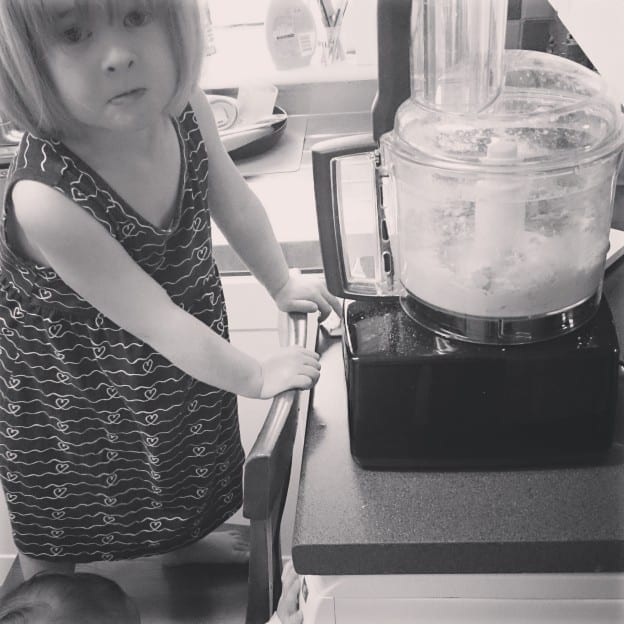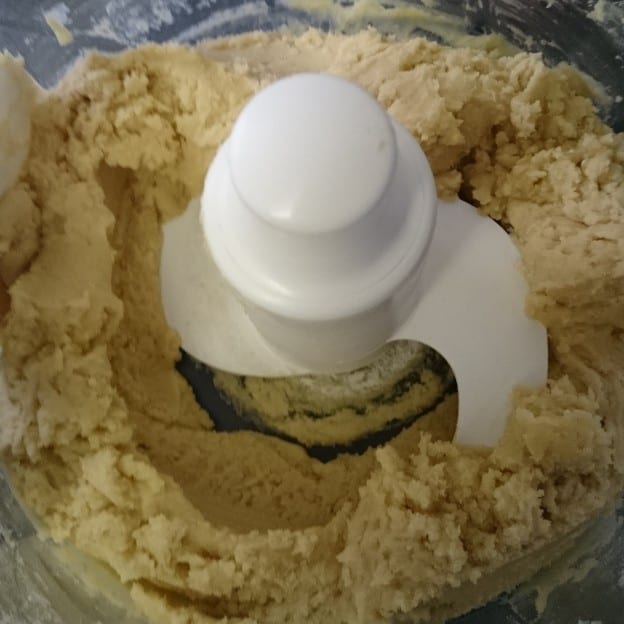 My daughter loves pouring all the ingredients and pressing the button :-)  Asking when she can lick the mixture throughout.
The fun really started when we put the mixture on the table and rolled and cut the cookies.  Well I had fun.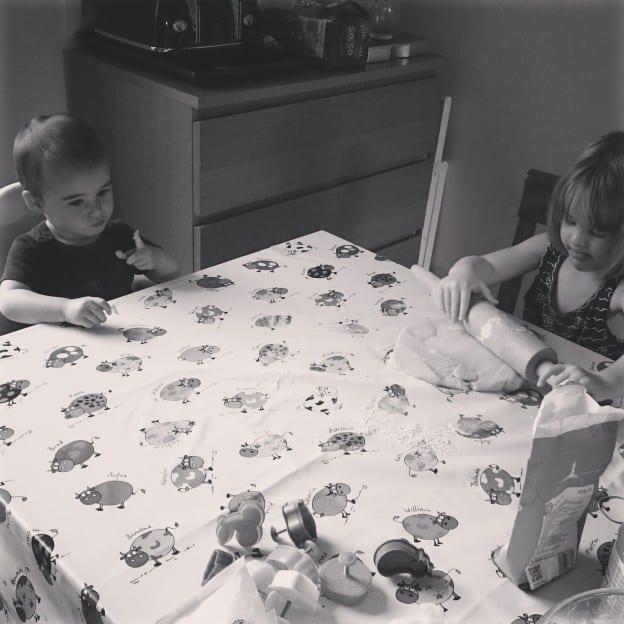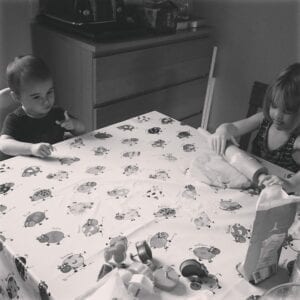 Popped in the oven for 10 minutes.  Got them out and they were a tiny bit golden.  Let them cool for 5 then onto a cooling rack.  Done!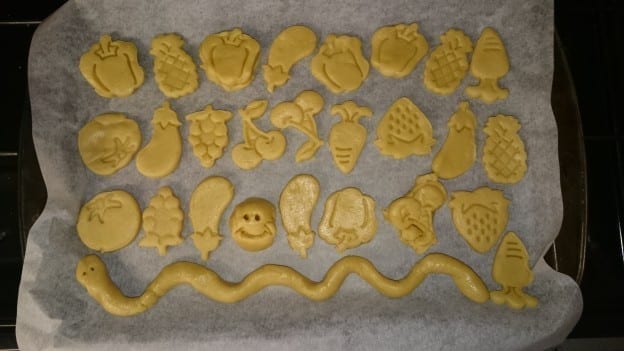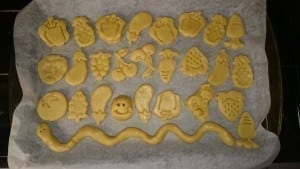 I do have a sneaky suspicion that snake making might've been the highlight especially eating it later on.  Turned out to be a big biscuit.
I'm hoping to continue the fun tomorrow putting some icing on the backs.
To decorate
400g/14oz icing sugar

3-4 tbsp water

2-3 drops food colourings
TBC
But too be honest she likes the biscuits as they are.  Think she'll just enjoy the mess when we ice them.