Little Forest Folk was the proud winner of the Online and Social Media Award at the 2016 Nursery World Awards in London at the end of September.
Outdoor nursery group Little Forest Folk started in 2014 to give London children the opportunity to connect with nature. Since a revamp in January, website traffic has gone up by 213 per cent. The new site provides information about the nursery's ethos, sites, staff team and what the children get up to, and has also attracted 'fantastic staff' to the setting. A food page hosts details of the children's menu, cooking lessons and recipes. A 'parents' portal' lets parents log in to see their children's online learning journals. The nursery's presence on Facebook, Twitter and Instagram is used to communicate with parents, as well as more widely.
Leanna, Co-Founder at Little Forest Folk comments,
We are delighted to have won the Nursery World Awards 2016 award for Online and Social Media. We see our website and social media as more than an opportunity to tell parents about our setting. We use social media as a tool to spread the word about the incredible wonders of nature education for children and to extol the virtues of a child-led play-based muddy childhood which includes risky play. We are proud to have been recognised as working really hard on this and producing a great result!
Bizstyler – Social media and Website management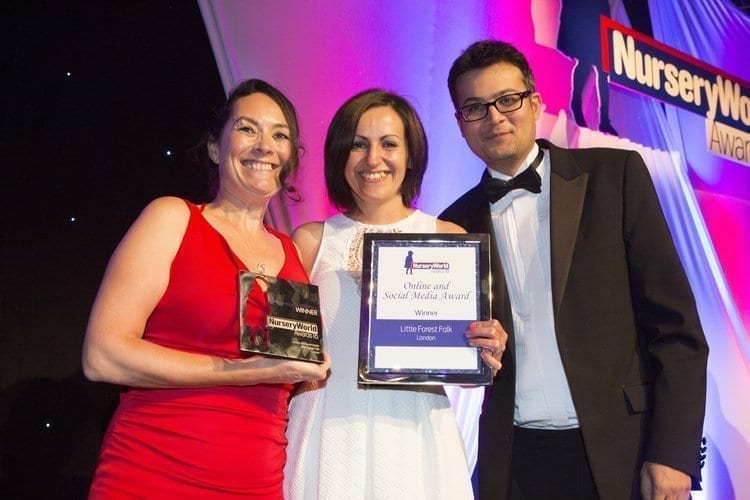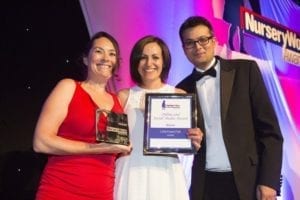 Little Forest Folk website and social media details
Website: www.littleforestfolk.com
Facebook: www.facebook.com/littleforestfolk
Twitter: www.twitter.com/littlforestfolk
Instagram: www.instagram.com/littleforestfolk
We revamped their website in January 2015 to make it easier for parents to find the information they need, staff, menu, book site tours, holiday camps and enrol their children. Traffic to the site went up 213% and bounce rate reduced by 16%.
The blog was created to capture weekly summaries, recipes and news. These posts are popular and combined with social media generate most of the traffic to the site.
We use the platforms to build brand awareness, relationships with other early years and influencers in line with our ethos and drive traffic to our site.
Leanna, Co-Founder at Little Forest Folk comments,
Teresa understands my brand so well I sometimes wonder if she can read my mind! Initially I wasn't sure we needed a social media manager as it seemed a luxury we couldn't afford. Within a month of trialling Teresa she became utterly indispensable and I couldn't now manage without her.

To manage our social media effectively and to portray my brand and my ethos in the way I want is something I didn't think I would ever be able trust anyone else to do. Even my fellow directors. Teresa however has jumped in to provide us with an incredible service. Every post she makes is so thought out and targeted that it provokes high levels of engagement and has greatly improved the perception of my business.

My follower numbers on Facebook and Twitter have leaped incredibly and through these high figures and levels of engagement we are now perceived as a market leader and our opinions and our own content are frequently sought.

All in all Teresa has had an incredible effect on my business. Social media management isn't a conventional way to spend your budget in a small business but in my experience if you get the right person to do it for you it can revolutionise your company.
More information about the award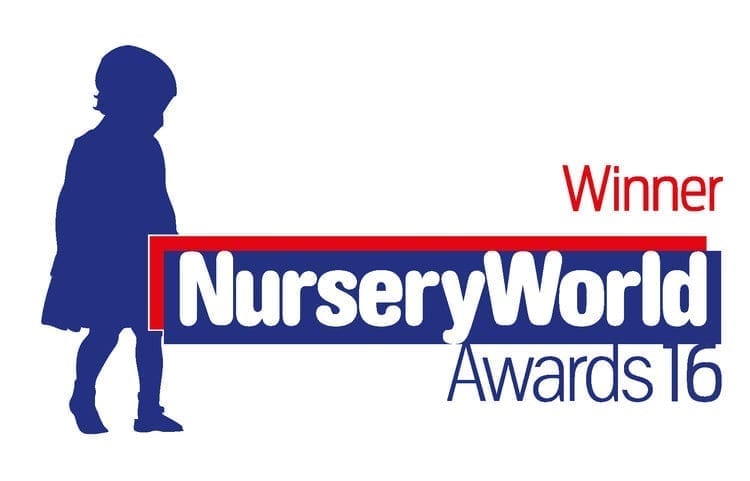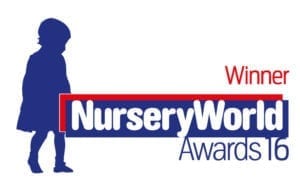 Read Little Forest Folk's blog on being the winner of Online and Social Media Award.
Read the full details from Nursery World about Little Forest Folk's Online and Social Media Award
Want to revolutionise your business?
Find out more about how we can help your business contact Teresa: [email protected]